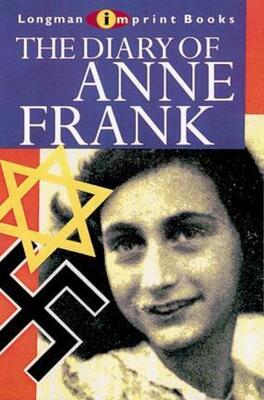 The Diary of Anne Frank
$11.90 Price Excluding Tax
Author: Anne Frank, Michael Marland, Christopher Martin
4.14 (2,595,570 ratings by Goodreads)
Product details
For ages 12-17
Format Paperback | 256 pages
Publication date 20 Mar 1989
Publisher Pearson Education Limited
Out of stock
Description
This special educational edition of Anne Frank's unique diary, describing her family's plight during the Nazi persecution, is accompanied by substantial background material and photographs to help students to contextualise this teenager's account.
QUOTES FROM THE DIARY OF ANNE FRANK
"It's really a wonder that I haven't dropped all my ideals, because they seem so absurd and impossible to carry out. Yet I keep them because, in spite of everything, I still believe that people are really good at heart." — 9128 likes
"I've found that there is always some beauty left — in nature, sunshine, freedom, in yourself; these can all help you."
ABOUT THE AUTHOR
Anne Frank was born on 12 June 1929. She died while imprisoned at Bergen-Belsen, three months before her sixteenth birthday. Mirjam Pressler is a popular, prize-winning writer of books for young readers and a well-known translator. She lives in Germany.
Additional information
| | |
| --- | --- |
| Weight | 232 g |
| Dimensions | 190 × 138 × 12 mm |