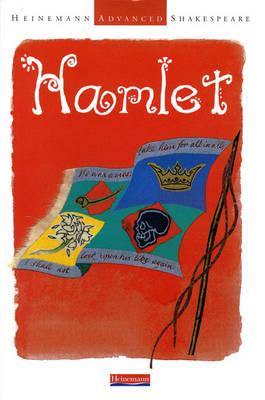 Heinemann Advanced Shakespeare: Hamlet
$16.95 Price Excluding Tax
Edited by John Seely
Product details
Format Paperback | 352 pages
Publication date 30 May 1970
Publisher Pearson Education Limited
Description
Part of the Heinemenn Advanced Shakespeare series of plays for A-Level students, this version of Hamlet includes notes which should bridge the gap between GCSE and A-Level, and space for students' own annotation. The text includes activities and assignments after each act.
QUOTES FROM HAMLET
"Doubt thou the stars are fire; Doubt that the sun doth move; Doubt truth to be a liar; But never doubt I love."
"This above all: to thine own self be true, And it must follow, as the night the day, Thou canst not then be false to any man."
ABOUT THE AUTHOR
William Shakespeare (baptised 26 April 1564) was an English poet and playwright, widely regarded as the greatest writer in the English language and the world's pre-eminent dramatist. He is often called England's national poet and the "Bard of Avon" (or simply "The Bard"). His surviving works consist of 38 plays, 154 sonnets, two long narrative poems, and several other poems. His plays have been translated into every major living language, and are performed more often than those of any other playwright.
Additional information
| | |
| --- | --- |
| Weight | 499 g |
| Dimensions | 225 × 150 × 10 mm |