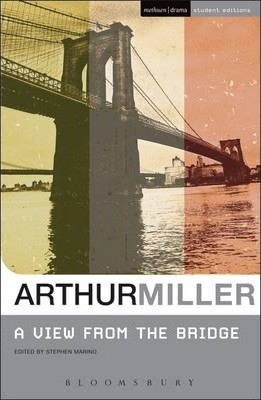 A View from the Bridge
$16.00 Price Excluding Tax
Author: Arthur Miller, Edited by Steve Marino
Product details
Format Paperback | 160 pages
Publication date 07 May 2010
Publisher Bloomsbury Publishing PLC
Imprint Methuen Drama
Out of stock
Description
This Student Edition of A View from the Bridge is perfect for students of literature and drama and offers an unrivaled guide to Miller's play. It features an extensive introduction by Steve Marino which includes: a chronology of Miller's life and times; a summary of the plot and commentary on the characters, themes, language, context, and production history of the play.
Together with over twenty questions for further study and detailed notes on words and phrases from the text, this is the definitive edition of the play. Set among Italian-Americans on the Brooklyn waterfront, A View from the Bridge is the story of longshoreman Eddie Carbone. When his wife's cousins arrive as illegal immigrants from Italy, he is honored to take them into his house.
But when his niece begins to fall in love with one of them Eddie grows increasingly suspicious, eventually precipitating his violation of the moral and cultural codes of his community and leading to the play's tragic finale. With its examination of the themes of sexuality, responsibility, betrayal, and vengeance, the play is vintage Miller and a modern classic.
Additional information
| | |
| --- | --- |
| Weight | 120 g |
| Dimensions | 198 × 129 × 9 mm |