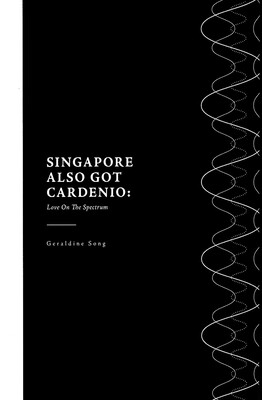 Singapore Also Got Cardenio: Love On the Spectrum
Author: Geraldine Song, translated by Irdawati Bay Nalls
Product details
Format Paperback
English | 81 pages
Malay | 71 pages
Publication date 2021
Publisher The Highline Inc Agency Pte Ltd
| | |
| --- | --- |
| Weight | 210 g |
| Dimensions | 210 × 150 × 11 mm |
$16.90 Price Excluding Tax
Description
SYNOPSIS (English):
Carly, who is on the spectrum, wants to be a theatre star. Her father Billionaire Bill approaches budding theatre director Reggie to buy over the production of Cardenio and to cast Carly in the lead. Reggie agrees although he has already cast his girlfriend Suriyanti.
BUT… Carly can't act! And Bill threatens to pull out all funding if Carly isn't cast as the main actor! Reggie finds creative ways to surmount the problems, and it's mayhem all the way to opening night!
SINOPSIS (Malay):
Carly teringin menjadi seniwani teater. Dengan pertolongan ayah beliau, Billionaire Bill, mereka berjumpa dengan direcktor teater, Encik Reggie, untuk membuat perhitungan. Reggie perlukan wang untuk menayangkan produksionnya, Cardenio. Untuk mendapatkan wang tersebut, Reggie mesti membenarkan Carly berlakon dan memberi beliau status seniwati utama. Walaupun status seniwati utama sudah pun diberi kepada tunangnya, Suriyanti, beliau rela menukar status Suriyanti demi wang.
Masaalah timbul apabila Reggie sedar bahawa Carly tidak ada bakar untuk berlakon. Disebabkan ini, Reggie tidak mahu membenarkan Carly berlakon dalam produksion, Cardenio. Bill manjadi marah dan tidak mahu menolong Reggie dengan masaalah kewangan beliau. Apa akan Reggie lakukan untuk mendapatkan wang tersebut?